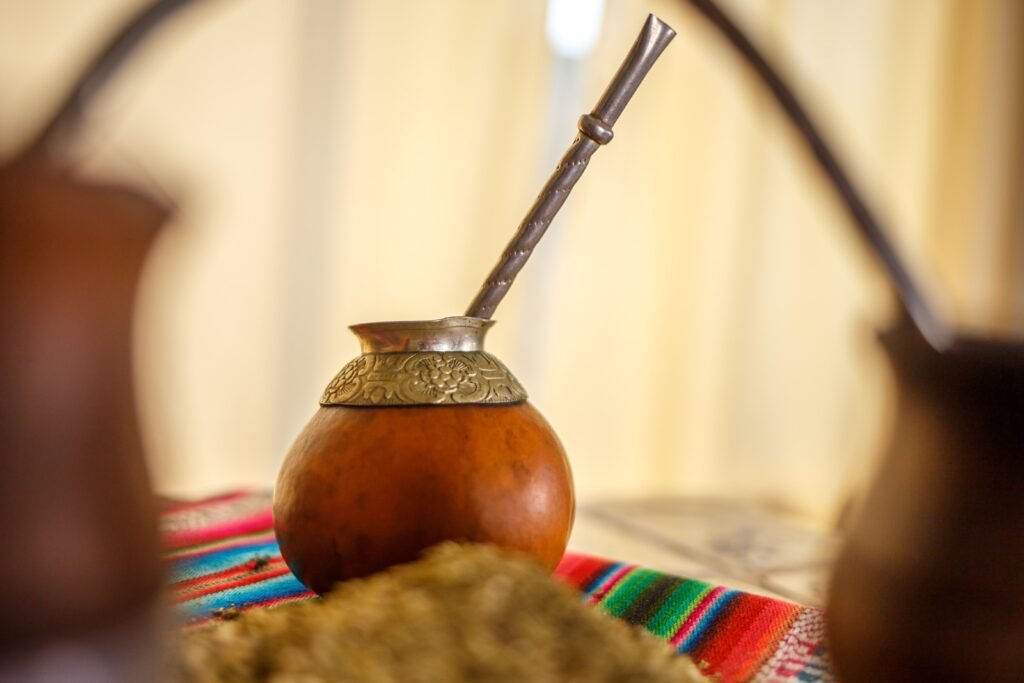 In August, 2019, I was sitting in a café working on my novel when I got a troubling phone call.
I had been living in Buenos Aires working as an English teacher and writing my book for about five months. Inflation was the norm, and if you've ever been to Argentina or any other place plagued by inflation, then you'd recognize the stickers placed on top of stickers in restaurant menus as they frequently adjust their prices for inflation, and the streets full of shady, illegal exchange houses. But this time was different.
My boyfriend, Fede, urgently whispered the news to me. "The dollar is at sixty pesos," he said. My eyes grew wide.
Just the day prior, one US dollar could get you 45 Argentine pesos. Now each dollar was worth 60 pesos. It was like everyone in the country just got a 25% pay cut, and 25% of their savings account was deleted in only a few hours. I lifted my hand to cover my mouth in shock.
Fede needed to go back to work, so he hung up. At the time, he was an engineer at a German company's Argentina branch and we were both earning in Argentine pesos. I stared for a moment at my half-baked novel before remembering that I had left a load of laundry in the washer in at my apartment in Recoleta. Suddenly panicked about affording my energy bill, I closed my laptop and rushed home to take my unclean clothes out.
We realized that we would need to start earning in dollars. Through friends, I heard about a Chinese company that allowed you to teach young Chinese students completely online if you were a native English speaker. There used to be many companies like this, although most of them have gone severely downhill since a recent law passed by the Chinese government universalized teachers' rates.
But at the time, with this China-based education job, I could work completely online and earn enough to pay my rent. I loved being an in-person teacher in Argentina, but it simply wasn't economically feasible anymore, so I left my in-person job and opted instead for fully remote work that paid in US dollars.
The catch for my new gig was that, due to the time difference, I would have to be up at 4 AM six days a week in order to see my students once they finished school. This was also before completely remote work was widely common, so the company frequently breached contract or took advantage of the teachers, knowing that most of the teachers (many of whom were travelers, stay-at-home parents, or disabled people) relied on the job for online work.
I was asked to create a bubbly and loud alter-ego that would make the classes fun for the kids. Thus, Teacher Bunny was born, which, to my friends, was comedic gold.
It was one of my first days on the job as Teacher Bunny when Fede came home from work early. I was excited to see him, but he didn't return my smile, so I finished up my class and asked if everything was alright.
As many of us learned during Covid, when a business comes upon tough financial times, often the first people to lose their jobs are the youngest in the office. Companies need to cut corners, and firing a 23-year-old with no tenure and no right to a severance package is a great way to do so.
So just a few weeks after the Argentine peso lost 25% of its value, my boyfriend came home from his engineering job for the last time.
If we needed money before, we sure as hell needed it now.
I had studied writing, and I knew I wanted to be a writer, but I had no real idea about how to make money pursuing my passion. During this time, I started writing upwards of five thousand words a week for my novel, a number that I envy now looking back on it, but at the time it was fueled by feelings of uselessness and anxiety.
Those same feelings pushed me to discover content writing.
Now, if anyone tells you that majoring in English is foolish, remind them that people do need writers. I would argue that the ability to tell a story, make a point, and express yourself are some of the most valuable skills a person could have. Recently graduated English majors simply often don't know how to apply those skills. But the jobs are there, you might just be looking in the wrong place.
Content writing is writing articles that are designed to come up on a Google search.
Say, for example, a business wants to sell a mattress that is helpful for back pain. A content writer can use analytics to study what people are Googling related to that topic, and may find that 1,000 people per month are googling, "Why does my lower back hurt when I wake up?" Say, also, that there aren't many useful answers provided on the internet as of right now. Sometimes the first result is completely unrelated, or poorly written. That's called a low-competition keyword.
In that case, the content writer would take that search term, "Why does my lower back hurt when I wake up?" and write a better, optimized article about that topic to publish on their own site or a client's website.
And they may, coincidentally, mention at some point that their client makes a mattress that can help with back pain.
That way, the client reaches Googlers in their niche who are interested in their product, and the internet becomes filled with information that is useful, well-written, and accessible.
I created a profile on a freelancing website called Upwork, and because I had studied English and my true life goal was writing full time, I simply marked myself as an "Expert" for all jobs related to writing, even ones I had never heard of before. There was a lot of demand for content writers, so I started learning about the subject and focusing my profile around it. I also started applying for gigs for Fede.
I applied for jobs for hours every day. It was difficult to be recognized with no experience, so we offered very low rates if it meant our profile would get a good review.
Finally, we were hired for our first gig. In exchange for a guaranteed five-star review, we agreed to translate an entire novel from English to Spanish for $30.
We were thrilled.
We did the whole job in less than a week, and as was agreed upon, we got a glowing review that started getting our profile attention.
Fede was offered a job through our profile creating pay per click campaigns about sports articles that he worked at for four hours a day. I was still working mornings as Teacher Bunny, then as soon as I finished my classes I would spend a few hours applying for new jobs, fine-tuning our Upwork profile, and studying content writing and search engine optimization. To save money, we moved in together, the two of us and Fede's mom, into an apartment outside of the city.
I found that many of the agencies and individuals who offered freelance content writing had a tech background. There were many people offering very systematic, almost robotic writing, that often didn't even have correct grammar.
Many content writers write for search engines. But I had been trained to write for people.
I found this technique of writing first with people in mind was effective, considering that search engines typically follow human habits. I still learned the tech side, but first and foremost my goal was always creating a piece of writing that was interesting and fun to read. Soon, I had a collection of clients who I would write for after finishing Teacher Bunny every day.
Then the pandemic happened.
When the world went into lockdown, Fede and I had already been working exclusively online for four months.
While teachers rushed to move their classes online, I simply continued in my normal Teacher Bunny routine. When businesses quickly needed to search for content writers to make their sales funnel completely digital, our profile on Upwork was already established with experience and positive reviews.
Suddenly, we had more clients than we could handle alone.
"You know, we could really do something with this," Fede said, scrolling through my inbox, flooded with offers. "Do you think you could teach writers how to do what you do?"
"I mean, I am a teacher," I pointed out, gesturing to the flashing bunny ears still on my head from that morning's shift.
Through his major in university, and through experience, Fede knew how to run a business. We started applying for new clients as an agency, not just an individual. Meanwhile, I also remained a devoted writer to the clients who I had been writing with for months, enjoying the hours put in every day.
Fede took charge of the numbers and management, while I started contracting and training writers and taking more control of the creative direction. Whenever we had a new client interested in a certain niche, we reached out to writers in that niche, and we taught them our techniques. I continued writing and editing (and I still do!), but now I was also part of a team- a fantastic team, made up of talented writers whom I admire.
For our business we've never taken out a loan or gone into debt. For the last year we've been growing as a result of pure hard work and focus from our team. We've, of course, had hiccups. I had never run a business before, and Fede and I both still have a lot to learn. But I don't think any job offer or any amount of money could take either of us away from our content writing agency that allows us location freedom and gives us the chance to constantly improve and learn.
In June 2020, after a year of getting up at four am to squeal at toddlers, I retired the fuzzy green ears and both Fede and I switched to working on our business full time.
We offer search engine optimized articles in English, Spanish, and Portuguese. All of our clients are working on projects that we genuinely believe in. You can browse through articles that we've written here.
I still miss the students I've had who taught me so much, and I still look forward to the day we can go back to our beautiful, passionate, melancholy Argentina, this time a little bit less stressed out about finances. But if I could speak to the girl in the café who was thinking about pushing the eject button and flying home, I would tell her to stay put and keep doing exactly what she's doing, because her old life had to break down around her so that her new life could grow up from the rubble.